Taking a gap year before grad school?
Your senior year of college can be one of the best years of your life! It's a time for celebrating, embracing your friendships, and enjoying that last bit of your college experience. In all that merriment though, it's important not to forget to plan out what waits for you on the other end of your degree.
Many psychology undergraduates face an important decision as their college years come to an end: do you go straight to grad school or take some time off?
A gap year (or two) is a time when you can pursue a full-time job prior to starting your graduate school career. During these years you can pursue a position related to your academic interests – perhaps in a research lab, medical center, or non-profit. You may also choose to work in an alternative field.
There's no one right answer to this question. It depends on your experiences, comfort level, financial status, and so much more. When making the decision its important to consider both the pros and cons of taking some time for full-time employment before heading to graduate school.
The Pros:
Taking time off can be helpful for your development both personally and professionally. On a personal level it's a time for you to transition more fully into adulthood, adjust to living independently, and – of course – make some money. You may also choose to spend this time as an opportunity to embrace your social life, travel, or cross off some bucket list items before beginning school again. Professionally, it's also an important time where you can build your resume, develop your transferable skills and network. Many students find this is an important time in their career to narrow down their research interests and ideal career.
Based on the position you accept you may find yourself learning new research methods, presenting at conferences or publishing, bumping elbows with potential graduate student advisors, or even working directly with your population of interest. Regardless, you'll be getting experience with a more intense and regular work schedule than you had in college, building important skills, and maturing.
Many students also find themselves taking additional coursework – perhaps in statistical analysis – that might be helpful for them in graduate school.
The Cons:
Study skills are like a muscle, they need regular practice. Students who choose to work full-time after undergrad often worry that they will struggle to adapt back to coursework and studying. Additionally, undergraduates need to consider future letters of recommendation. You may worry about your undergraduate advisor or teachers not remembering you after a few years and many graduate programs suggest professional, academic letter writers instead of bosses from alternative fields.
As I said before, there is no right or wrong decision when it comes to what to do after graduating college. If, however, you feel like you are unsure of whether or not you truly want to pursue a Ph.D. or if it's necessary I would highly encourage you to take time off before committing to a 5-year graduate program.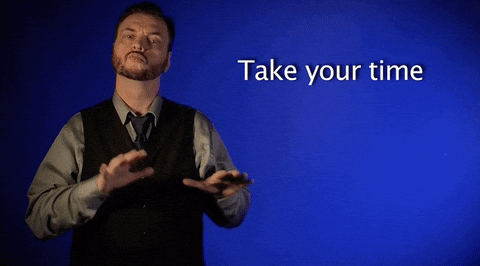 If you're currently leaning towards a post-baccalaureate position, some of the fears listed above may have resonated with you. Here's my best tips for making the most of your gap year:
Stay in contact with professors who may serve as letter writers and be upfront about your intent to apply for graduate school

Think critically about how the skills you're gaining in your full-time position may transfer to your graduate studies and communicate this in your personal statement

Stay up to date with your field of interest and the new research happening within it

Find areas you want to improve yourself prior to entering graduate school

Enjoy your life!
And remember, everyone's journey to graduate school looks different!
Until next time…
Arcadia